Teddy Bear Bottle Buddy (Blue)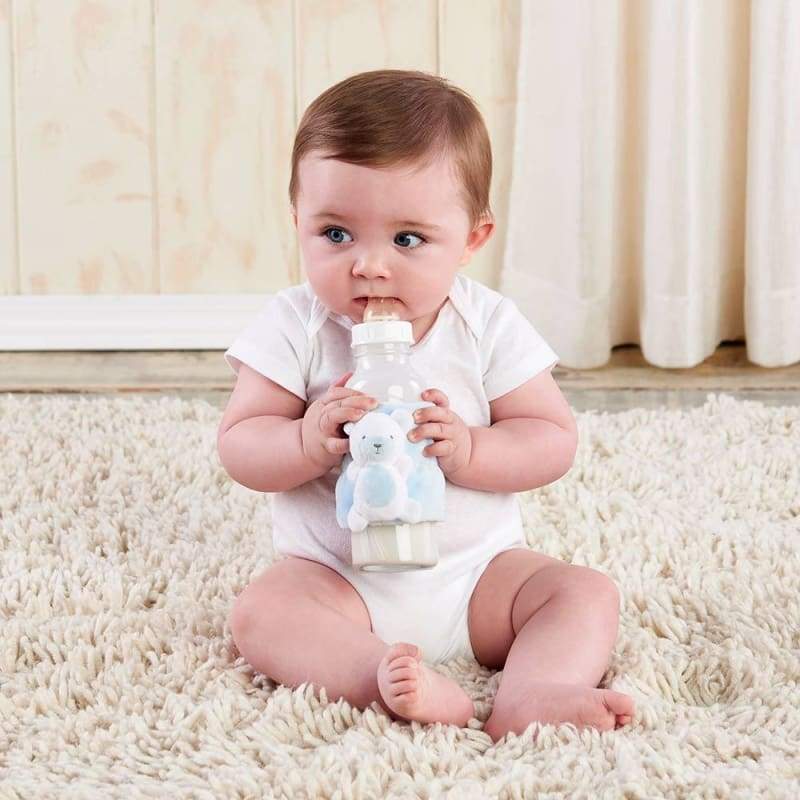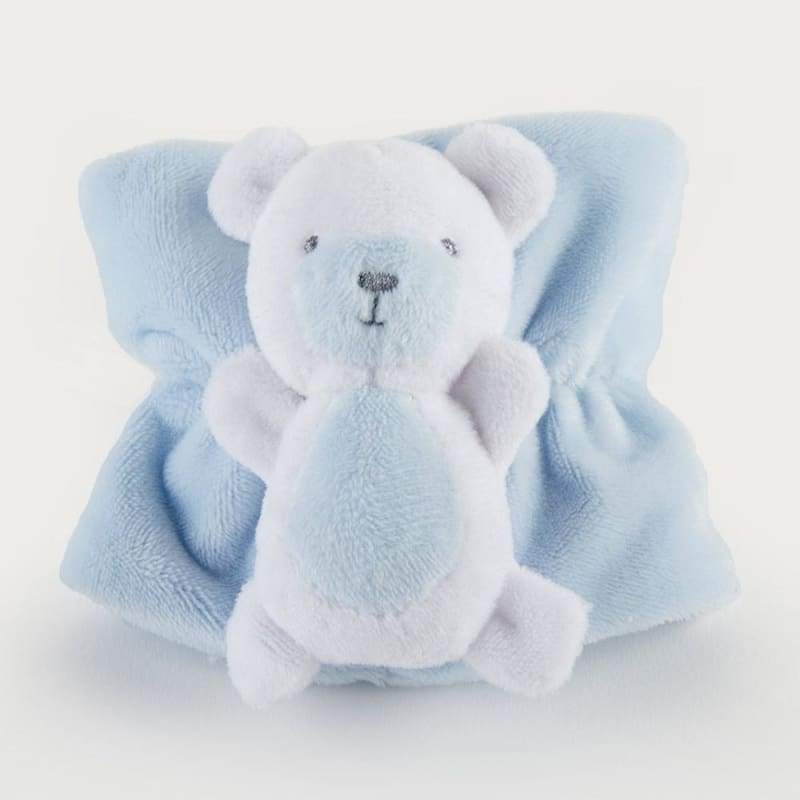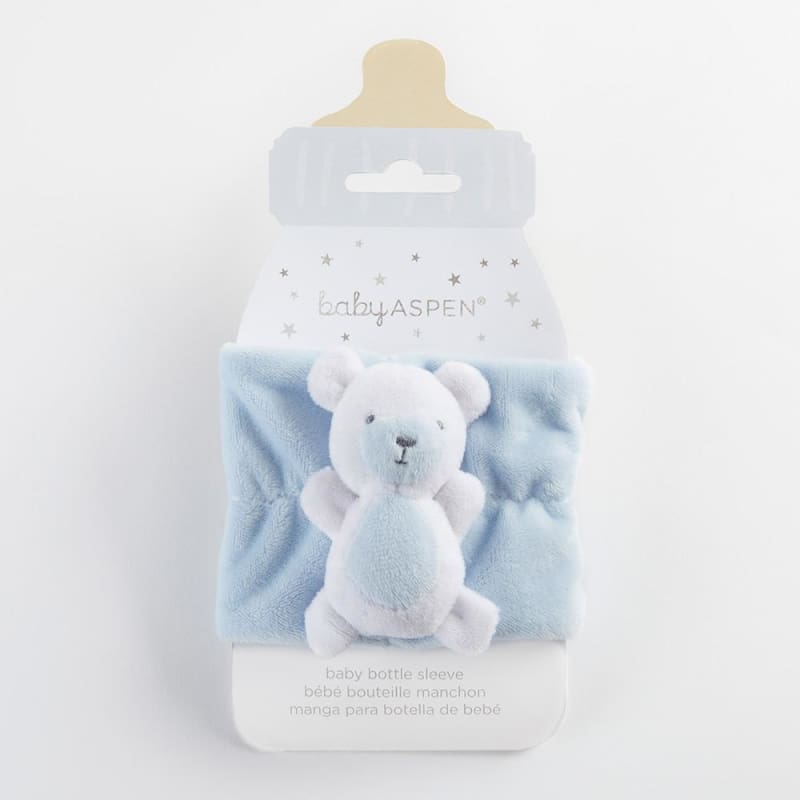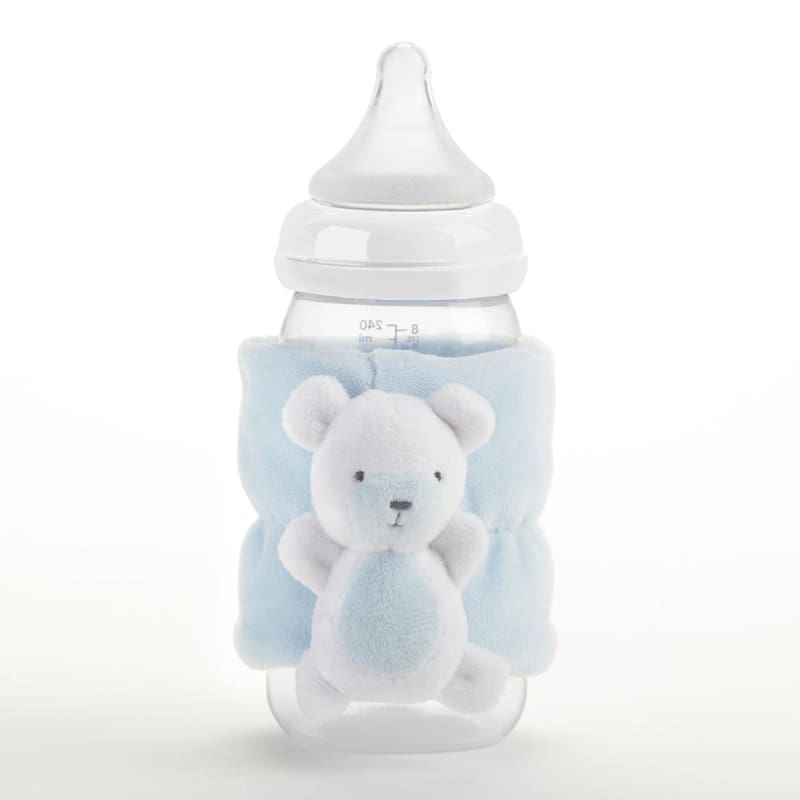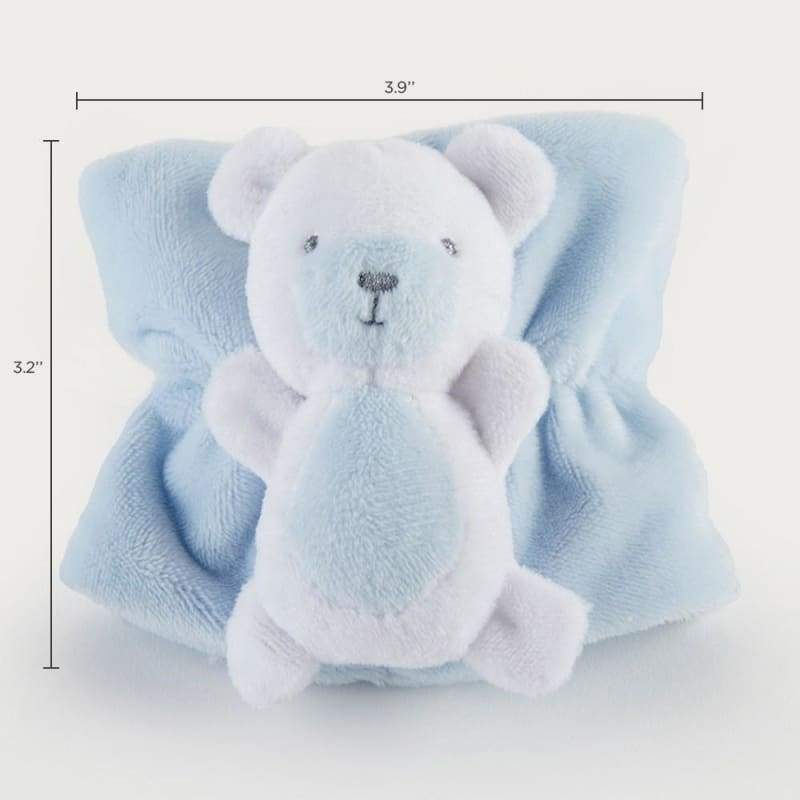 The Teddy Bear Bottle Buddy in Blue wraps around your favorite bottle with a cute blue plush bear on the front. The bottle buddy is made of short pile velour in white with a light blue belly and snout for extra cuteness. The blue velour plush bear is a great way to encourage baby to hold their bottle on their own.
The Teddy Bear Bottle Buddy is lightweight and easy to fit in any purse or diaper bag. The durable design makes them a great gift for boy baby showers. The Teddy Bear Bottle Buddy will make the top 10 list for best gifts for those moms and dads that seem to already have everything. These plush little cuties will be so popular with your little one that you will need more than one.