Silly Soles 4-Pair Sock Set - Boy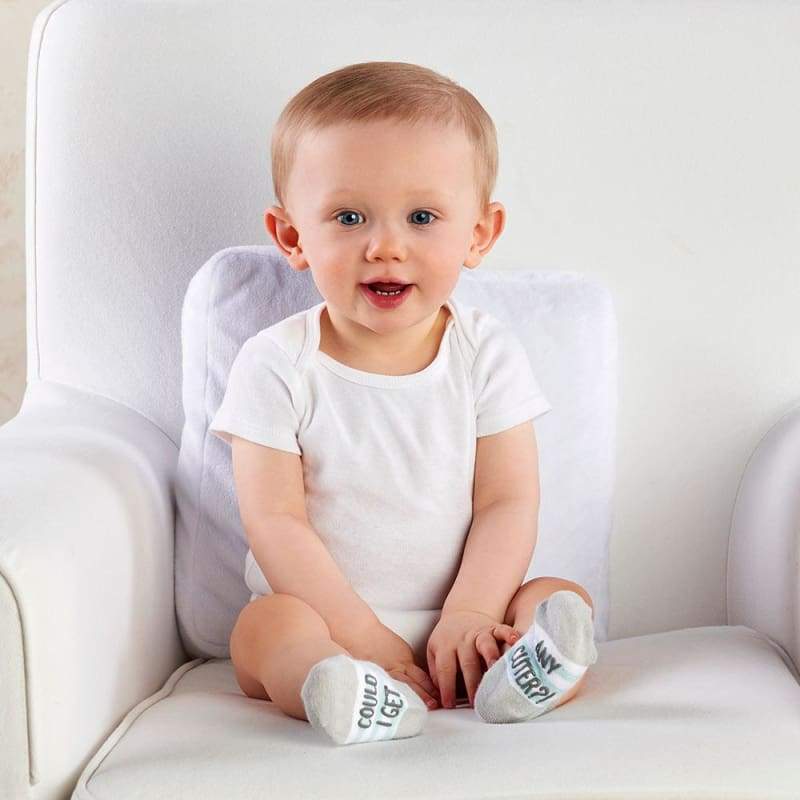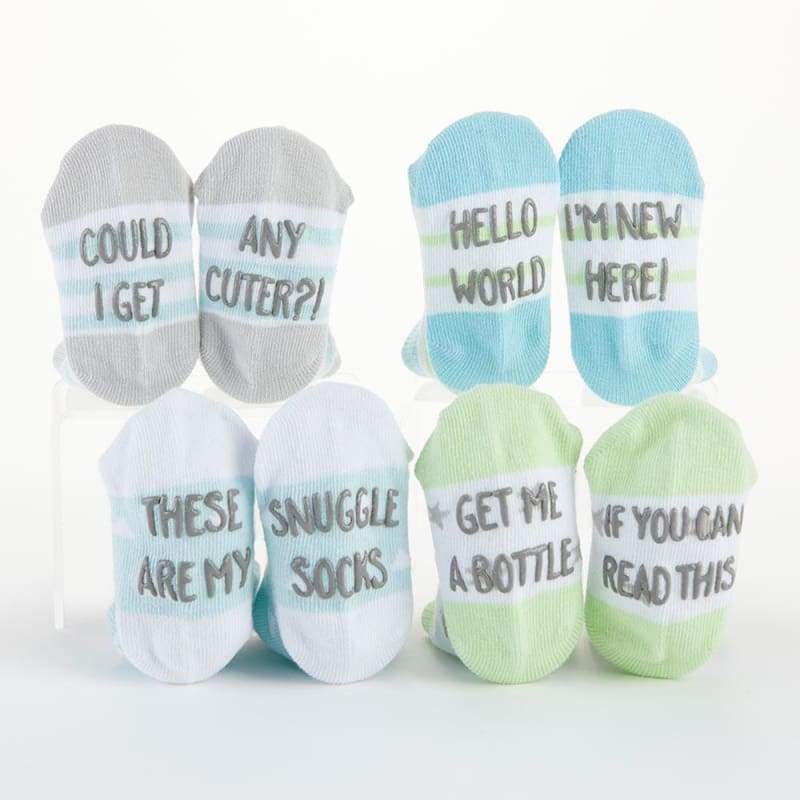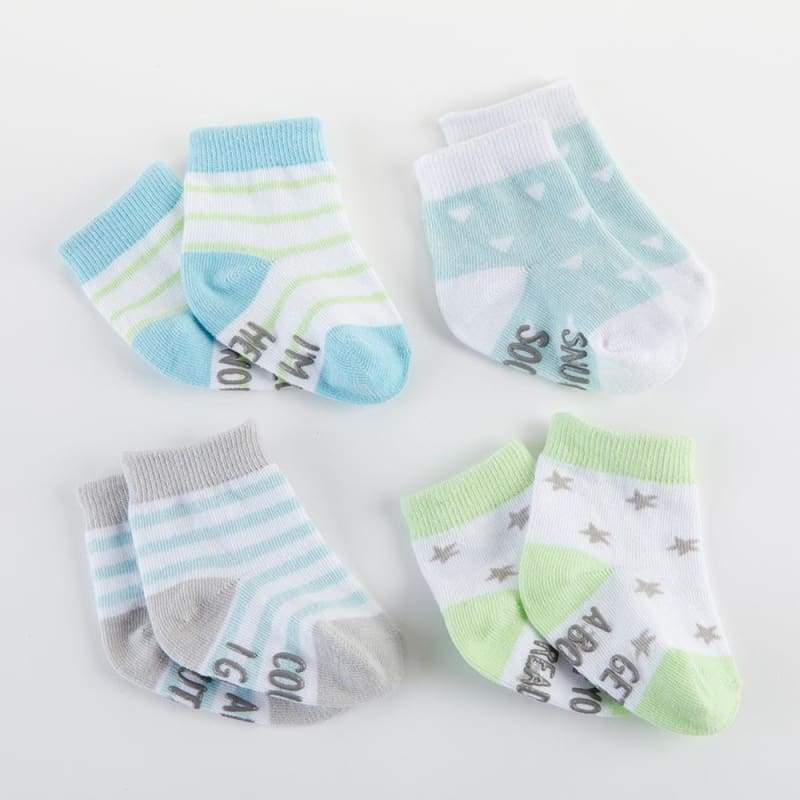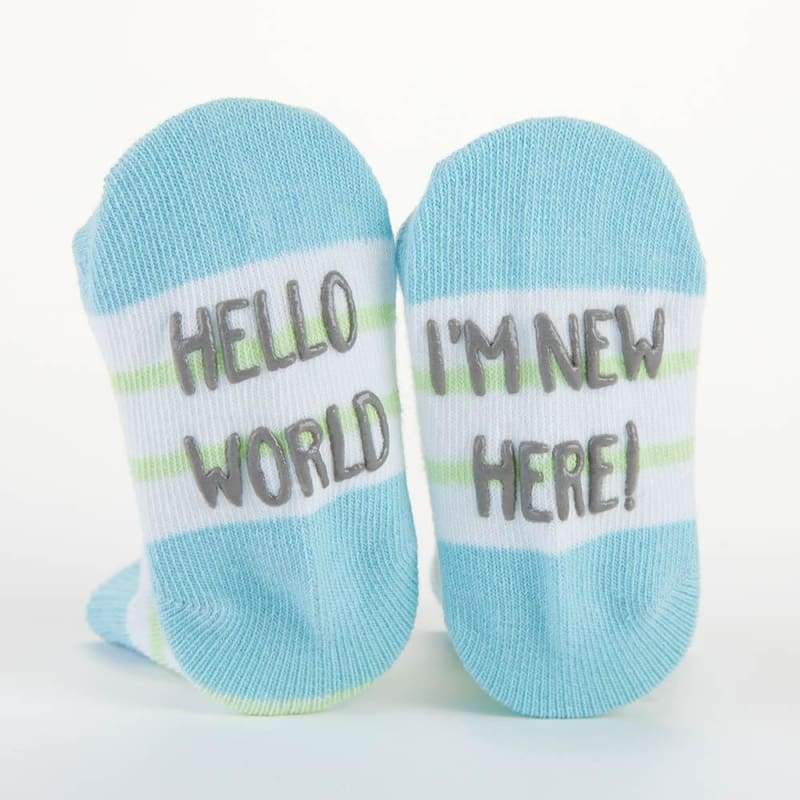 The Silly Soles 4-Pair Sock Set for boys are the funniest things to dawn baby feet since, well ever! The room will be in stitches when your baby's wiggly toes now say "If you can read this/Get me a bottle". The baby shower celebration assembly will not be able to contain their laughter after reading "Could I get/ Any cuter?!" or " hello world/ I'm new here."
These baby socks are wonderful for newborn babies and infants up to 6 months. They are high quality and will stay on your baby boy's feet. The rubberized words on the soles of the feet help baby to firmly plant their feet while you are holding them up. This Silly Soles 4-pair Sock Set for boys will be the laughing hit at your next boy baby shower. Socks are always the forgotten about need and Baby Aspen socks are a step above the rest.