Noah's Ark 4-Piece Rattle Gift Set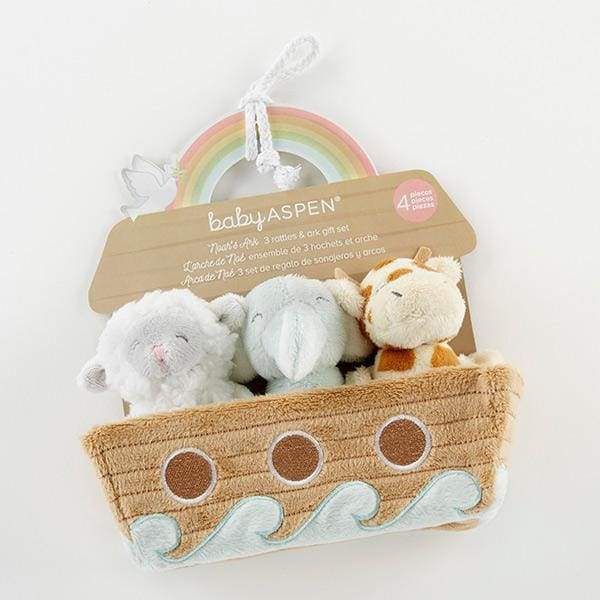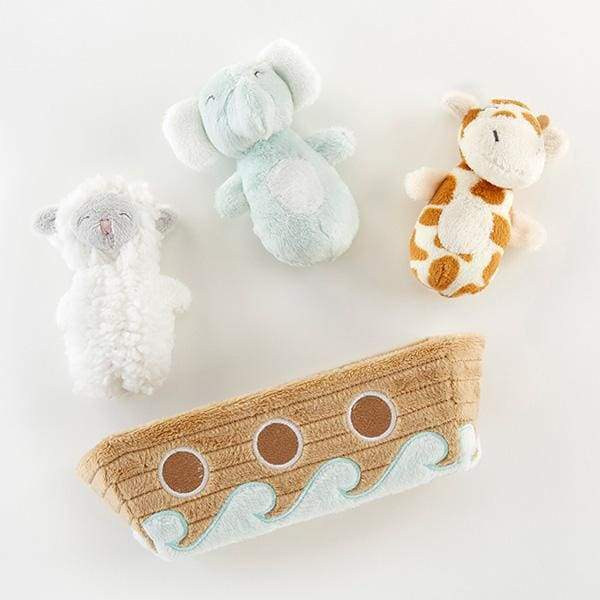 The biblical story of Noah's Ark is one that you'll want to share with your little ones, and what's a better way to do so than with Baby Aspen's lovely Noah's Ark gift set? Including a cuddly plush boat and three animal rattles tucked inside, it's a wonderful bible themed baby shower gift!
Features and facts:
Gift set features one brown plush boat with dark brown windows and blue waves on the bottom.
Gift set comes with three rattles - white plush sheep rattle with light pink nose; mint green elephant plush rattle with white features; light yellow giraffe rattle with light brown spots.
Measures 8.7" w x 3.1" d x 10" h.