Happy Camper 3 Piece Gift Set (Pink Plaid)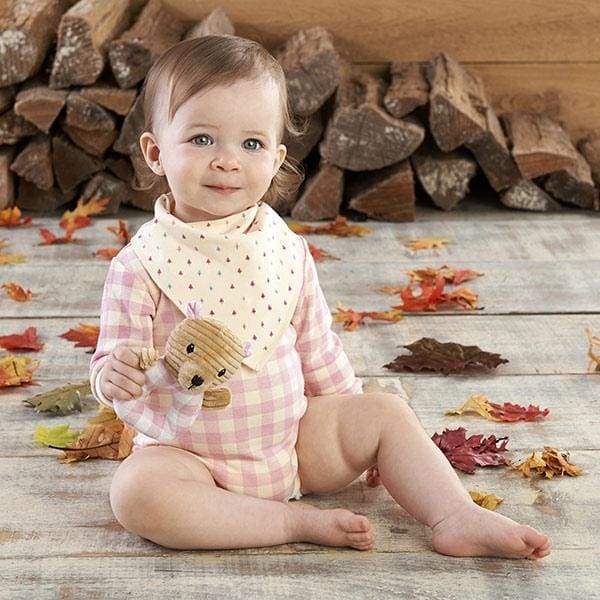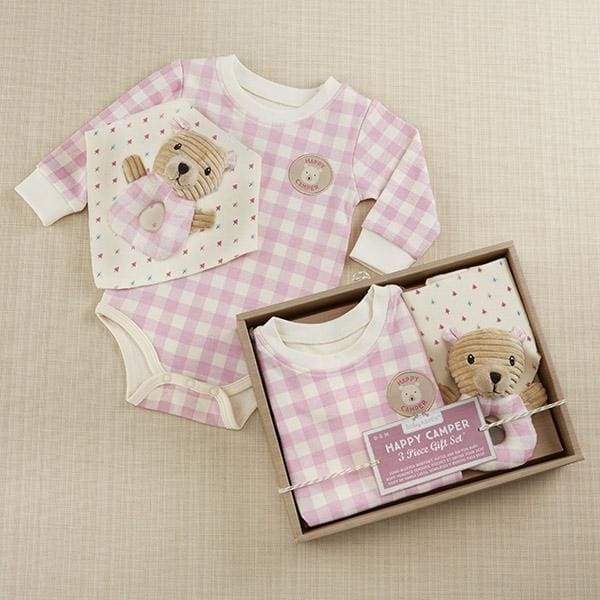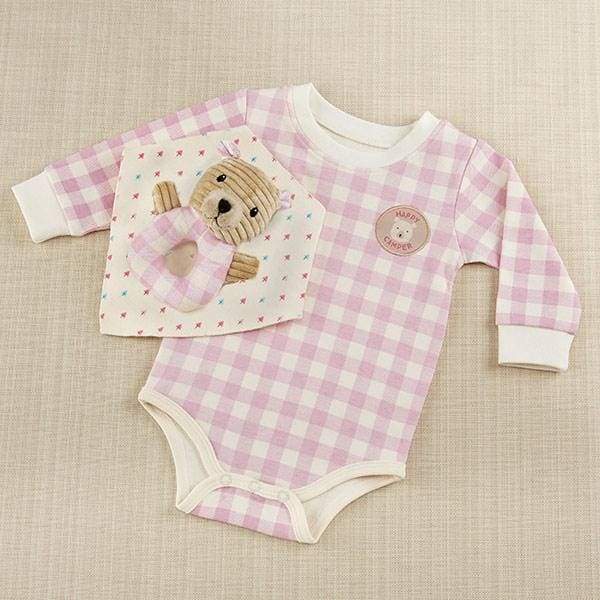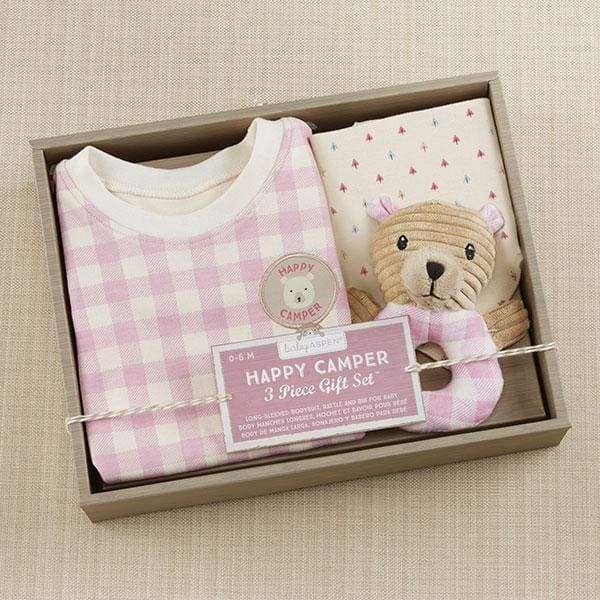 Cozy, pink, and bursting with adorable rustic charm, Baby Aspen's Happy Camper 3-Piece Gift Set is just what you're looking for to keep baby girl cute and comfy this fall! Sized to suit infants 0 through 6 months, this set includes an adorable bear rattle, tree print bib, and pink plaid long sleeved bodysuit made from soft and durable fabrics. Both the bib and bodysuit are made from 100% cotton and machine wash and dry friendly, while hand washing is recommended for the cotton and polyester blend rattle!
Features and facts:
Gift set includes one 100% cotton interlock pink and cream plaid long-sleeved bodysuit, one 100% cotton interlock cream bandana bib with colorful tree print, and one soft plush bear rattle
Bodysuit measures 23"w x 15"h, bib measures 12.75"w x 9.75"h, bear rattle measures 3"w x 5"h x 2.25"d
Set is packaged gift ready in an open face Kraft box with decorative tag and pink and white twine
Packaged set measures 11"w x 8.5"h x 2.25"d
Bodysuit and bib are machine washable; Rattle is surface-washable.