Doug the Dinosaur Plush Plus Socks for Baby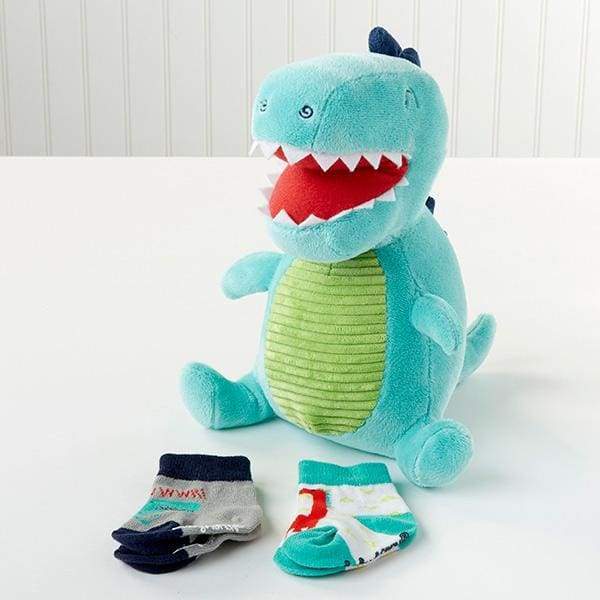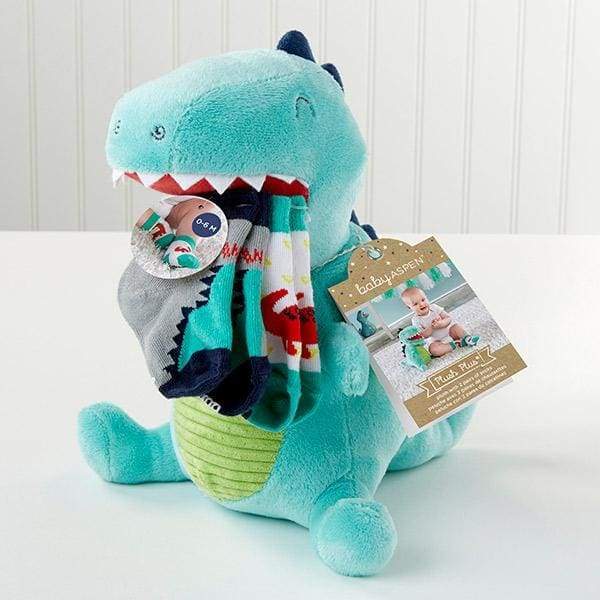 Straight out of prehistoric times, Doug the Dinosaur has made his way into Baby Aspen's product line, and he's bringing with him two pairs of baby socks that your little one will find oh so cute and cozy! There's nothing like a friendly stuffed dinosaur with socks for baby to wear! This plush dinosaur is ready to gift at the baby shower.
Features and facts:
Gift set features teal T-Rex stuffed animal with green corduroy belly, dark blue mane and white teeth.
T-Rex plush toy holds two pairs of socks in his mouth - light grey with dark blue trim and smiling T-Rex design, and white with yellow triangles and red Brachiosaurus design.
Suitable for ages 0-6 months.
Measures 8.7" w x 11" d x 11.4" h.