Doug the Dinosaur Plush Plus Socks & Dino Baby 4-Piece Gift Set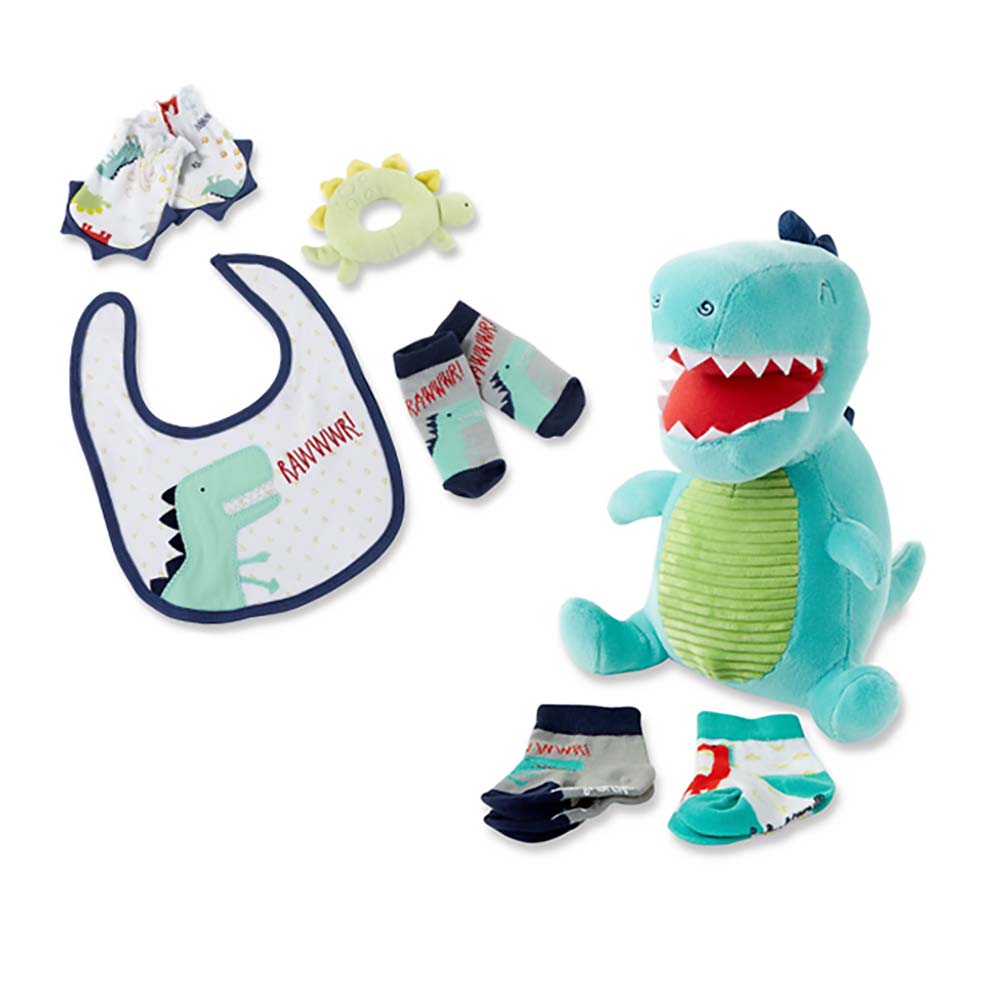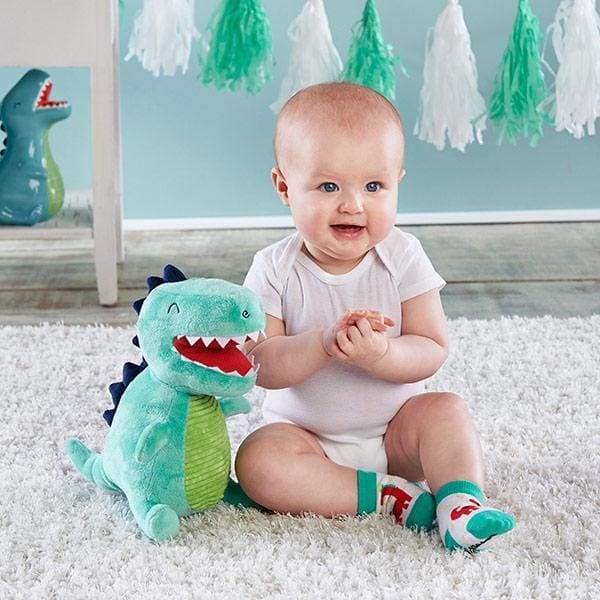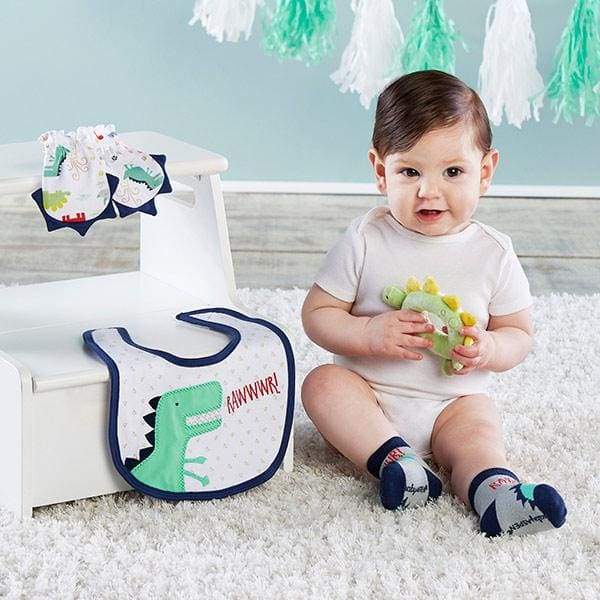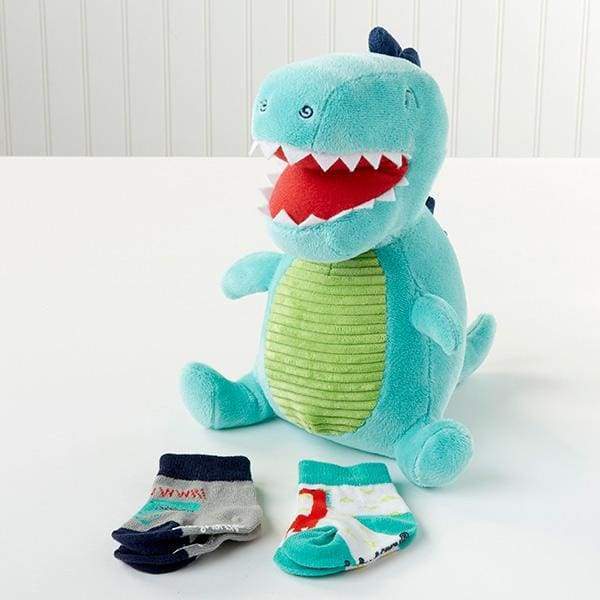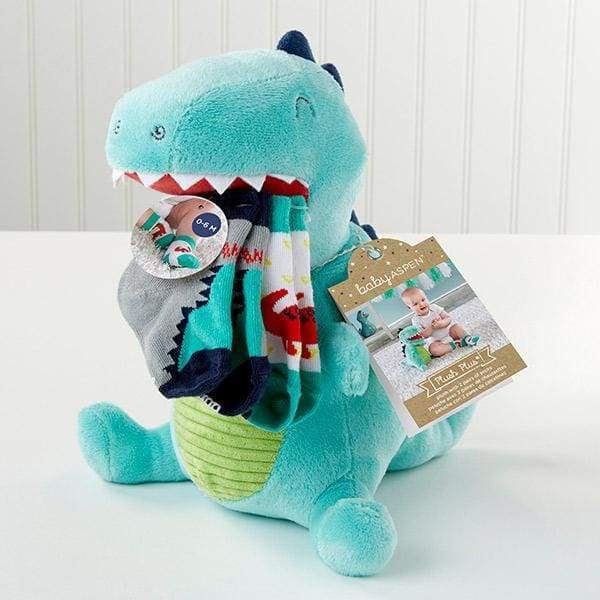 Dinosaurs, volcanoes and ferns, oh my! Baby Aspen features them all in this dinosaur themed baby gift. Our Dino Baby 4-piece Gift Set is just perfect if you're looking for a baby boy gift set that's a little bit different. Featuring a bib, mittens, dinosaur baby rattle and pair of socks, baby boy will be outfitted in prehistoric style!
Straight out of prehistoric times, Doug the Dinosaur has made his way into Baby Aspen's product line, and he's bringing with him two pairs of baby socks that your little one will find oh so cute and cozy! There's nothing like a friendly stuffed dinosaur with socks for baby to wear! This plush dinosaur is ready to gift at the baby shower.