Dino Baby 4-Piece Gift Set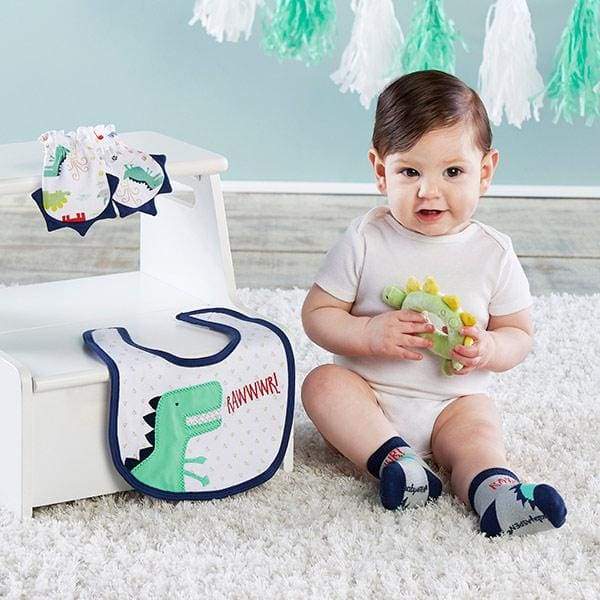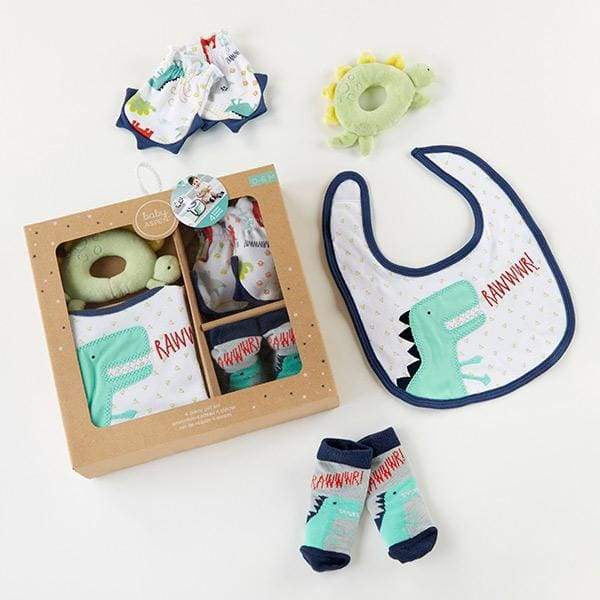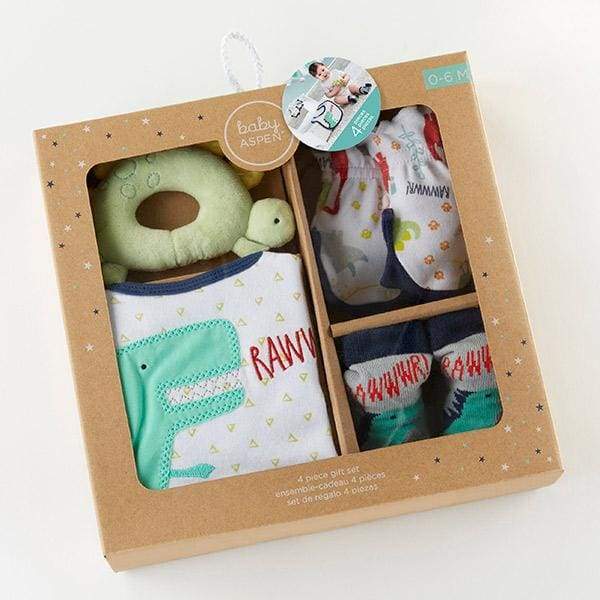 Dinosaurs, volcanoes and ferns, oh my! Baby Aspen features them all in this dinosaur themed baby gift. Our Dino Baby 4-piece Gift Set is just perfect if you're looking for a baby boy gift set that's a little bit different. Featuring a bib, mittens, dinosaur baby rattle and pair of socks, baby boy will be outfitted in prehistoric style!
Features and facts:
4 Piece Gift Set features a white bib with yellow triangles and dark blue trim, and teal smiling T-Rex design; white mittens feature dark blue triangle pattern with dinosaur and volcano design; light green round rattle in the shape of a dinosaur; and light grey socks with dark blue trim and teal smiling T-Rex design.
Bib, socks and mittens are machine wash cold, tumble dry low; rattle is hand wash only.
Suitable for ages 0-6 months.
Measures 9.8" w x 2.6" d x 9.8" h.