Silly Soles 4-Pair Sock Set - Girl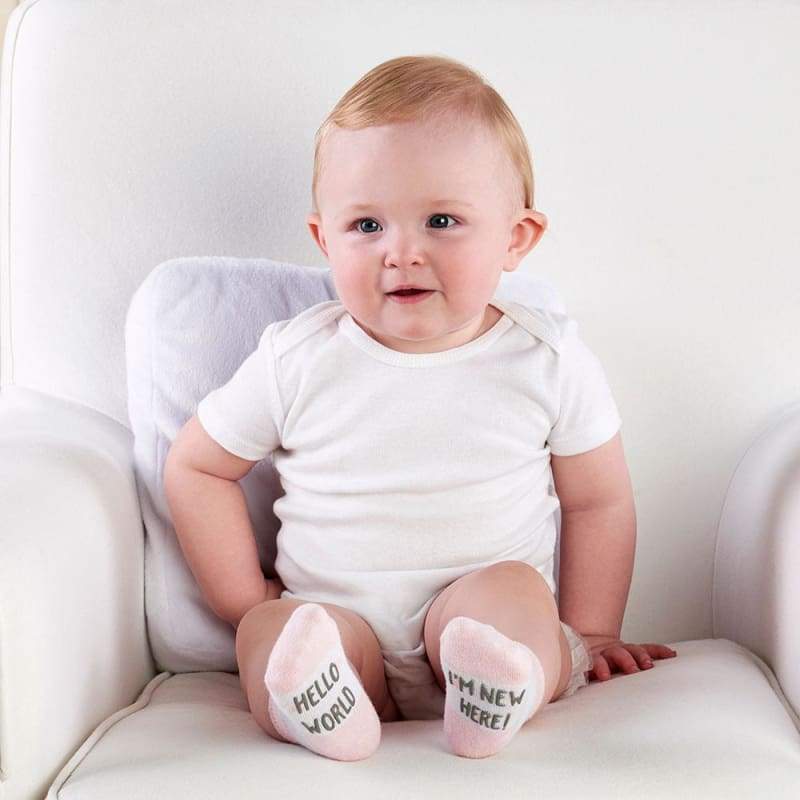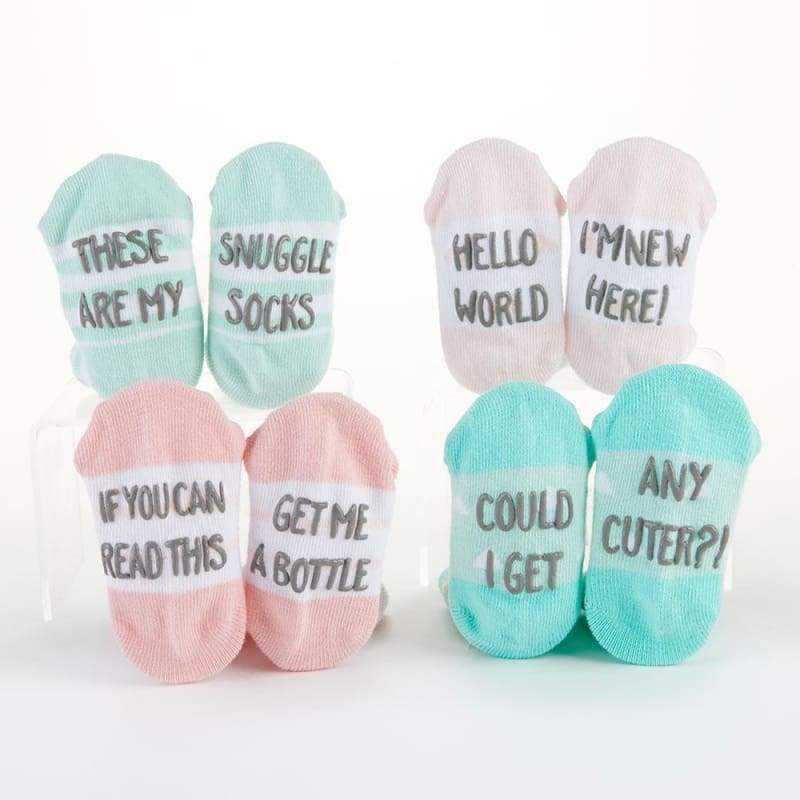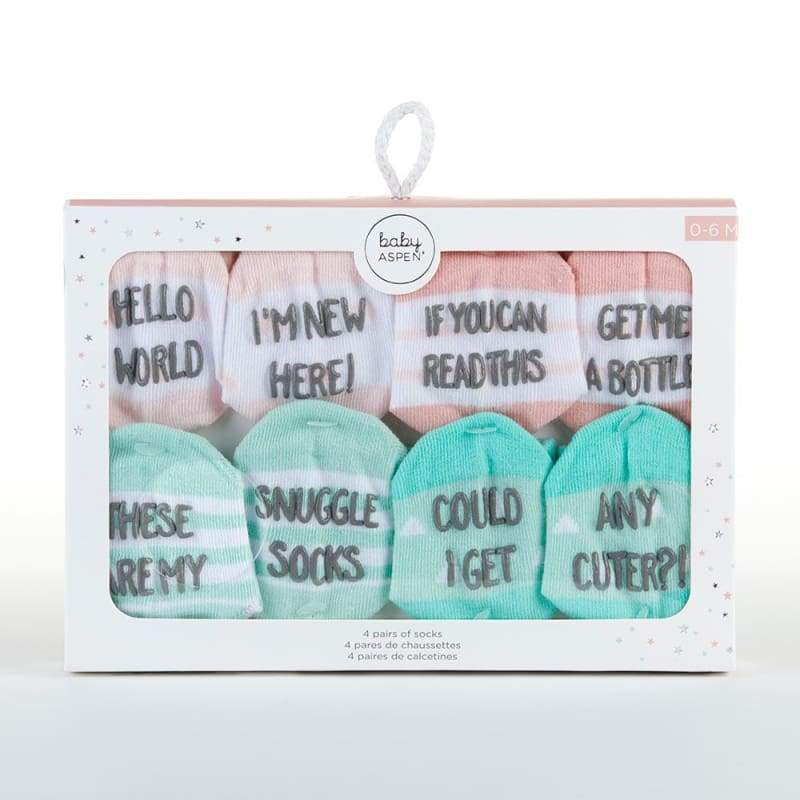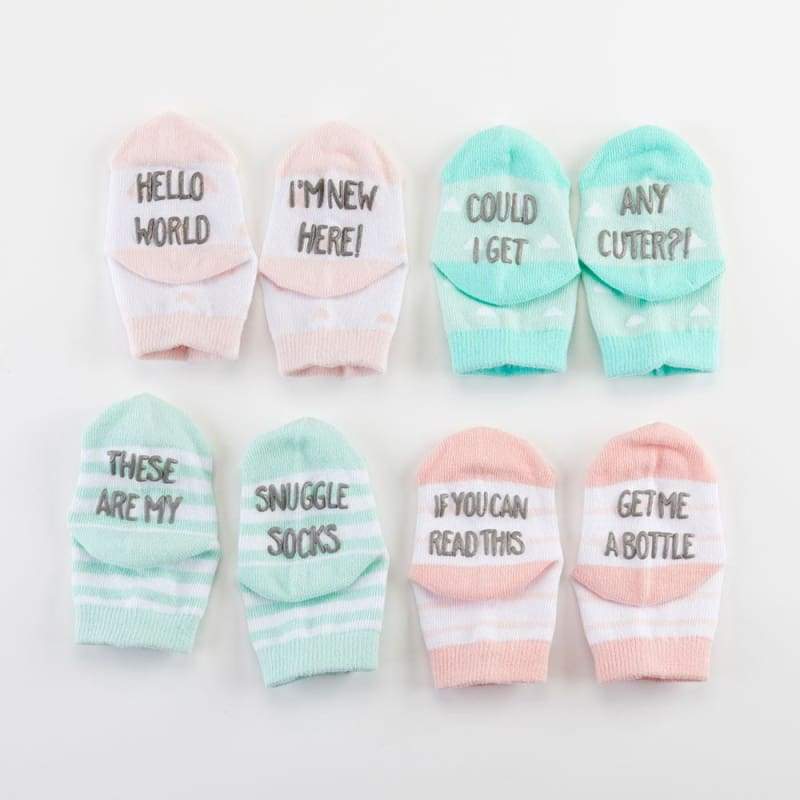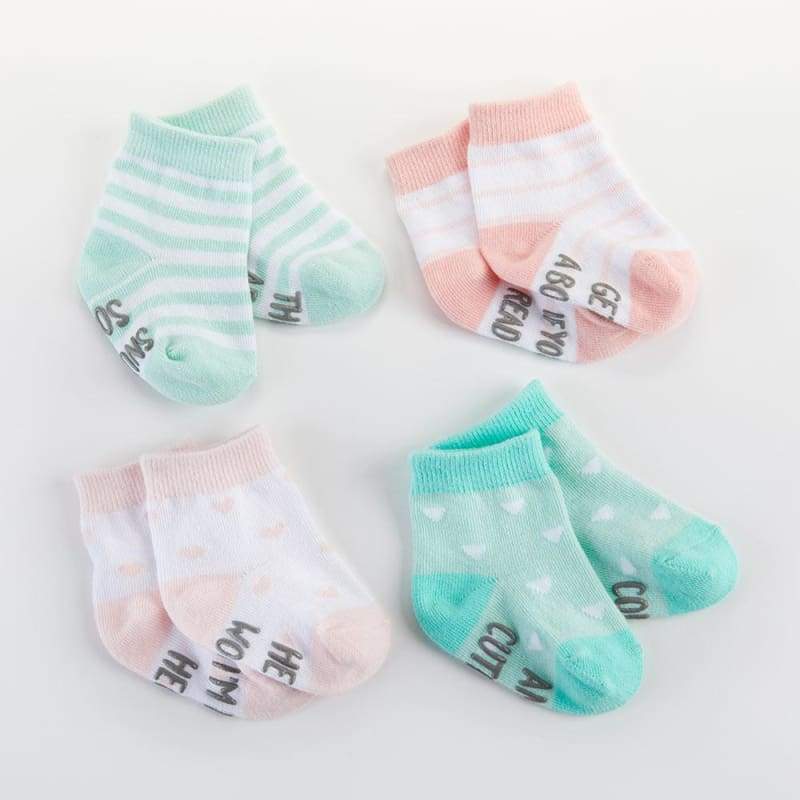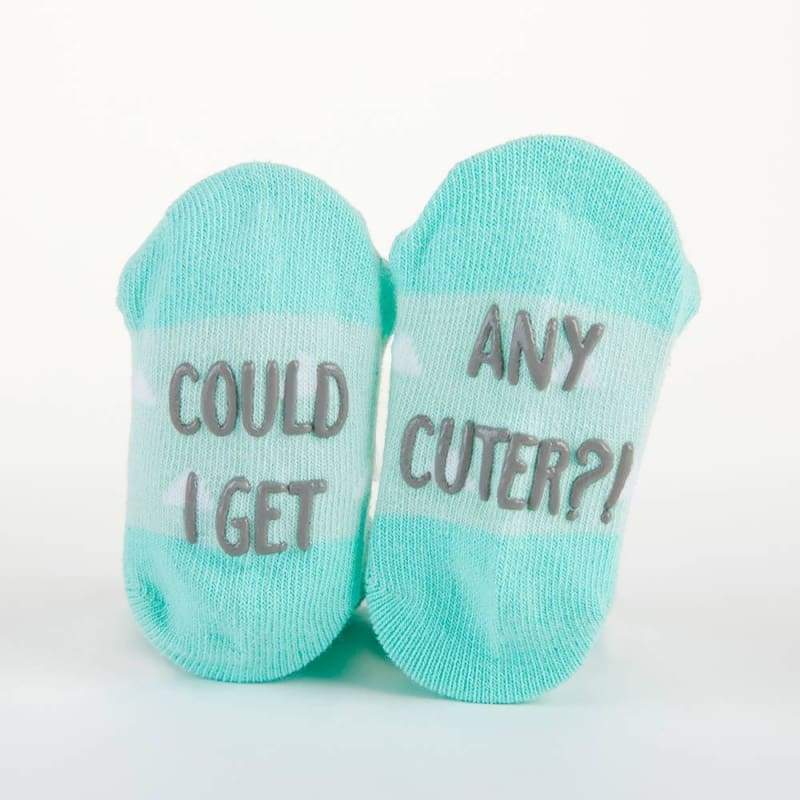 The Silly Soles 4-Pair Sock Set for girls will have all the girls giggling at your next gift exchange or baby shower for baby girls. Mommy will not be able to hold back the laughter after reading "If you can read this/ Get me a bottle" in dark gray or "These are my/ Snuggle socks" in a super soft mint and white stripe pattern.
All the grandmas, mimis, and nanas will be laughing out loud when they read "Could I get/ Any cuter?!" or " hello world/ I'm new here." Funny baby socks makes getting up in the middle of the night for your baby girl sizes 0-6 months a little funnier. The premium quality that Baby Aspen always delivers does not fall short.